Landscape and Humans

– Landscape Protection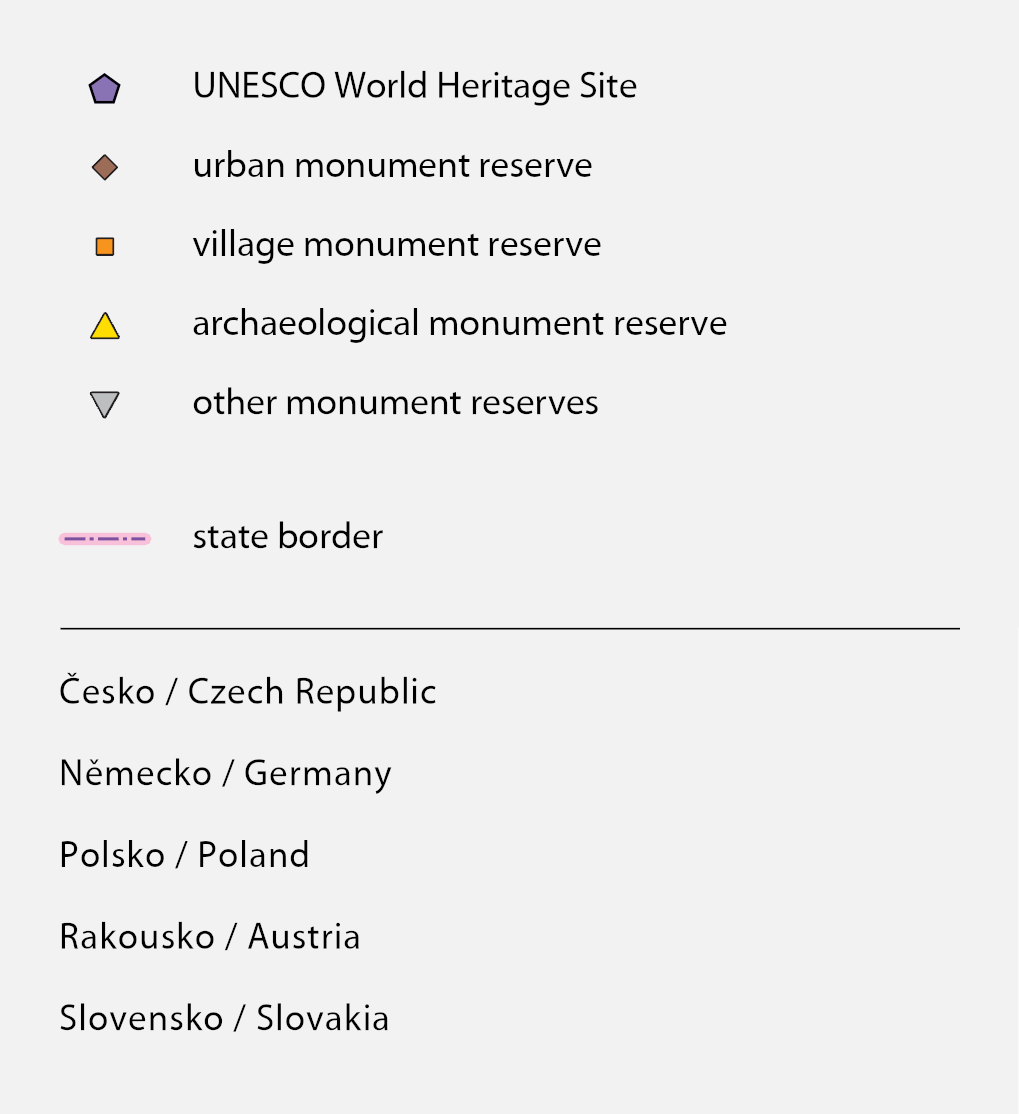 Landscape and Humans
The man has always heavily changed the landscape with his activities. The landscape was affected by the advancing urbanisation – the emergence of towns, which started on our territory in the 13th century and which resulted in the form of large urban areas in the 20th century. Agricultural production, originally based on the three-field system, gradually developed into agro-industrial complexes in the second half of the 19th century. The form of the present landscape was most heavily formed by the socialist industrialisation, i.e. collectivization of the farms accompanied by massive land consolidation and removing valuable landscape structures. The landscape was also transformed by the road infrastructure, artificial lake dams supplying water to the growing industrial production, intensive agriculture and potable water for the urban population. The advancing urbanization and industrialisation from the turn of the 19th and 20th centuries inspired the need to return to open countryside, relax in it and protect it together with the created cultural values for the future generations.
Dana Fialová
Subchapters: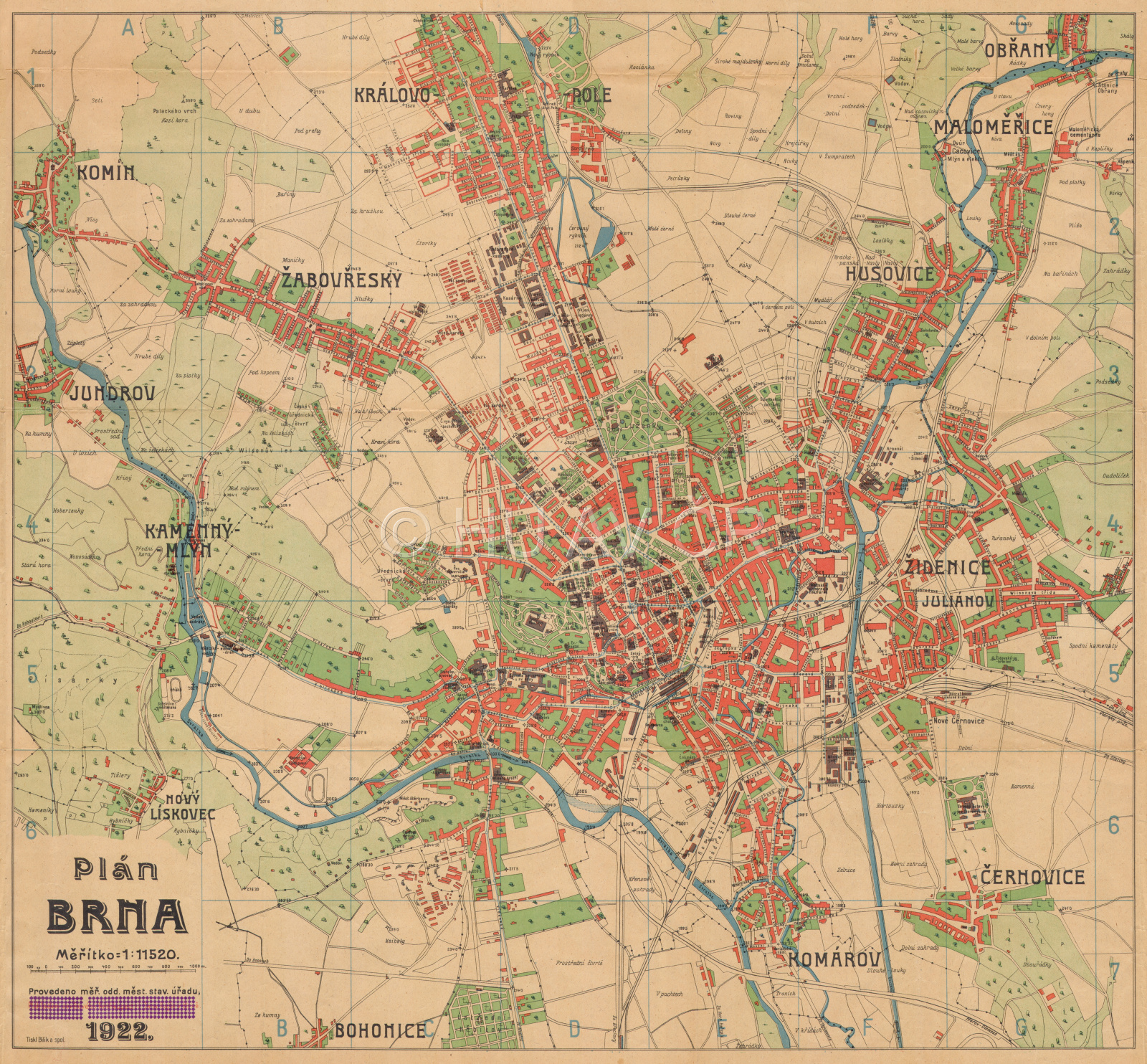 Plan of Brno (1922). Map Collection of the Institute of History, CAS. Map display
Authors
historians: Jan D. Bláha, Jan Hájek, Milan Hlavačka, Jiří Martínek, Eva Semotanová, Robert Šimůnek, Aleš Vyskočil, Josef Žemlička
geographers: Dana Fialová, Tomáš Burda, Přemysl Štych
cartographers: Tomáš Janata, Jiří Cajthaml, Vojtěch Cehák, Petra Jílková, Daniel Paluba, Pavel Seemann, Lucie Stará, Růžena Zimová
digital atlas: Petra Jílková, Jiří Krejčí, Jitka Močičková, Eva Semotanová, Růžena Zimová
team of authors
References
Semotanová, E. ‒ Cajthaml, J. a kol.: Akademický atlas českých dějin. Praha 2014, 2. akt. vydání 2016.;
Semotanová, E. Zudová-Lešková, Z. ‒ Močičková, J. Cajthaml, J. ‒ Seemann, P. ‒ Bláha J. D. a kol.: Český historický atlas. Kapitoly z dějin 20. století. Praha 2019.